[ad_1]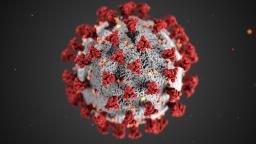 Editor's note: Samantha Vinograd is a CNN national security analyst. She is a senior adviser at the University of Delaware's Biden Institute, which is not affiliated with the Biden campaign. Vinograd served on President Barack Obama's National Security Council from 2009 to 2013 and at the Treasury Department under President George W. Bush. The views expressed in this commentary are her own.
President Trump's personal valet, the vice president's spokeswoman, Katie Miller, and Ivanka Trump's personal assistant (who has been teleworking for nearly two months) all tested positive for Covid-19, illustrating the manifold threats the pandemic poses to our government.
The news raises questions about the legitimacy of the White House's own narrative about its ability to keep Americans safe, while highlighting the potential havoc the coronavirus could wreak on our government and national security.
News that the coronavirus has infiltrated the White House presents a direct threat to the administration's narrative that it is taking the necessary measures to keep the American people safe.
Earlier this week, the White House rejected the very guidelines it asked for from the Centers for Disease Control and Protection on how to safely reopen the country because the CDC's 17-page draft was "overly prescriptive."
Instead of relying on experts, the White House is flying blind, putting itself in charge of determining how to keep Americans safe. To make matters worse, the failure to protect the President and Vice President Mike Pence doesn't inspire much confidence that the administration is doing everything possible to protect the rest of us. It also undercuts the President's assertions that it's time to reopen the country because it's clear that new infections are a reality — even in the White House.
More directly, this news threatens the functioning of our government. 
Read more here:
[ad_2]

Source link